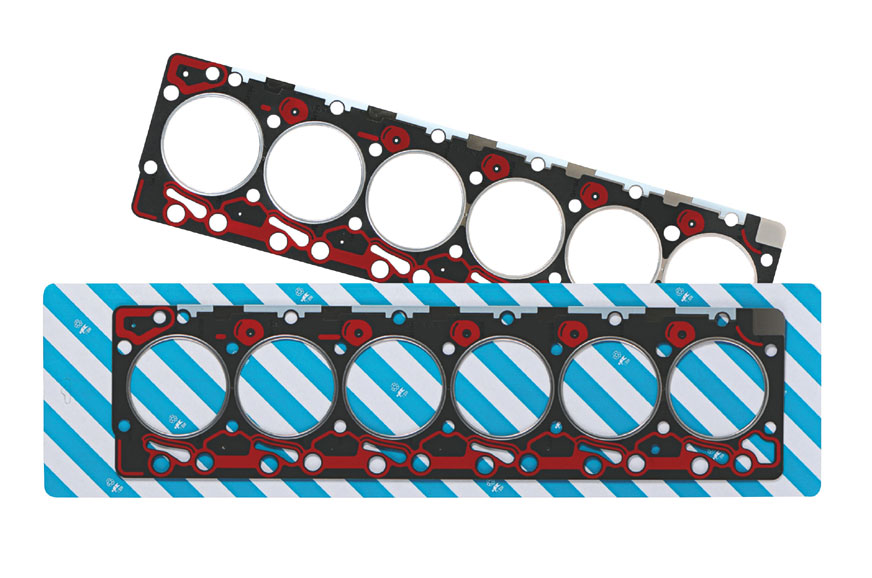 Earlier this year saw the birth of a start-up that leveraged the joint strengths of three giants – Tenneco, Federal-Mogul and Öhlins Racing. DRiV Incorporated, headquartered in the greater Chicago area, will be one of the largest global multi-line, multi-brand aftermarket suppliers and one of the largest global original equipment (OE), ride performance and braking suppliers to aftermarket, light-vehicle, and commercial-vehicle customers. The $6+ billion company has a massive global footprint, including 64 manufacturing facilities worldwide, as well as 29 engineering and technical facilities. DRiVTM has a stable of enduring aftermarket brands and long-time partnerships with the world's leading original equipment manufacturers. These include Monroe®, Goetze®, Ferodo®, Champion®, Öhlins®, Moog®, Wagner®, Payen®, Axios® and several others. In this issue, we take a look at the Payen® brand's rich heritage and product range, with specific reference to India.
Payen® brings the aftermarket award-winning sealing solutions, with cutting-edge head gaskets and gasket kits for virtually all automotive solutions. Superior sealing components optimise the engine management system and enable engines to run efficiently. They support the high demands of today's compact and lightweight engines, which minimise emissions by extracting more power from less fuel. With over 100 years of Engine Expertise, Payen® has been a leading designer of engine, transmission and driveline sealing systems. Our advanced engineering and analytical capabilities reduce development time, validate quality and improve performance.
Quality
Applied OE heritage to serve Aftermarket needs
With a clear focus on innovation, it's our day-to-day objective to deliver excellent quality and performance. Our production sites are spread all over the world, and enable us to consistently deliver excellent-quality gaskets to the OE and Aftermarket.
Range and coverage
A complete sealing range covering your engine from top to bottom
Decades of experience working with engine rebuilders has led us to develop a comprehensive range of high-performance sealing products. It covers everything, from cylinder head and gasket kits to oil seals.
A tight engineering approval process ensures that all our developments come with the ultimate Payen quality guarantee.
A Payen solution for every type of engine
Working together with all the major vehicle manufacturers offers us a key role in the development of the engines of tomorrow. This also means that when tomorrow comes, we are capable of bringing all the latest OE technologies to the Aftermarket and supply you with the top-quality sealing parts you need.
Excellence and consistency
With each engine having numerous sealing requirements, it needs the right gasket technology, design and material to ensure a durable and effective seal. Payen® gaskets guarantee a perfect fit, every single time. A perfect fit means sealing integrity, longer engine life and satisfied customers. Payen offers one of the broadest ranges of sealing technologies available today – whether it's for vintage engines, the latest two- or three-wheelers, passenger cars or heavy-duty models. Our products are designed specifically to meet – and exceed – the exacting sealing requirements of installers all over the world. This means that they perform exceptionally well in a vast range of temperature and pressure conditions, and across varying surface regularity demands.
Support
A clear focus on Aftermarket support
Our state-of-the-art application engineering provides the Aftermarket with an answer to its needs as quickly as possible.
Comprehensive NPI testing and post-launch quality checks
Swift response to customer technical queries
In India, Payen offers a range of fibre, multi-layer steel and steel/elastomer gaskets for both OE and Aftermarket customers. With an extensive product range, Payen brand offers coverage to leading Two-Wheeler, Light Vehicle, Commercial Vehicle and Agriculture applications.
from Autocar India - Features
Read The Rest:autocarindia...